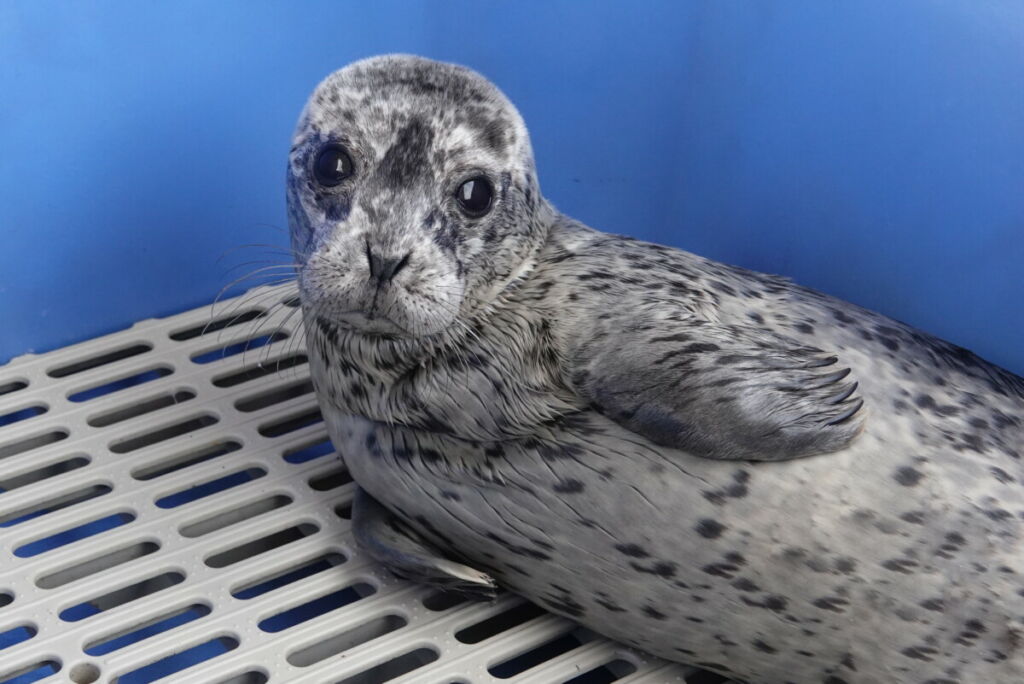 Patient Record
Species: Harbour Seal
Patient ID: PV2277
Admitted on: 2022/08/06
Collection Site: Porteau Cove
Reason for Admission: Dehydrated, Maternal separation
Weight at Admission: 7.5 kg
Patient Status: in care
Time in Care: 50 days (1 month, 2 weeks, 5 days)
Current Habitat: In Quarantine
Every seal that arrives at the rescue centre is placed in a tub under quarantine. This is the first temporary home for each new arrival, where they remain for at least 14 days before they are moved to a larger tub.
Patient Updates
There are no updates for Rolo yet, but we are working on it. Please check back soon...
Please do not contact the rescue centre for updates. The information published here is the latest, and we will publish more updates as they become available.
Guestbook for Rolo