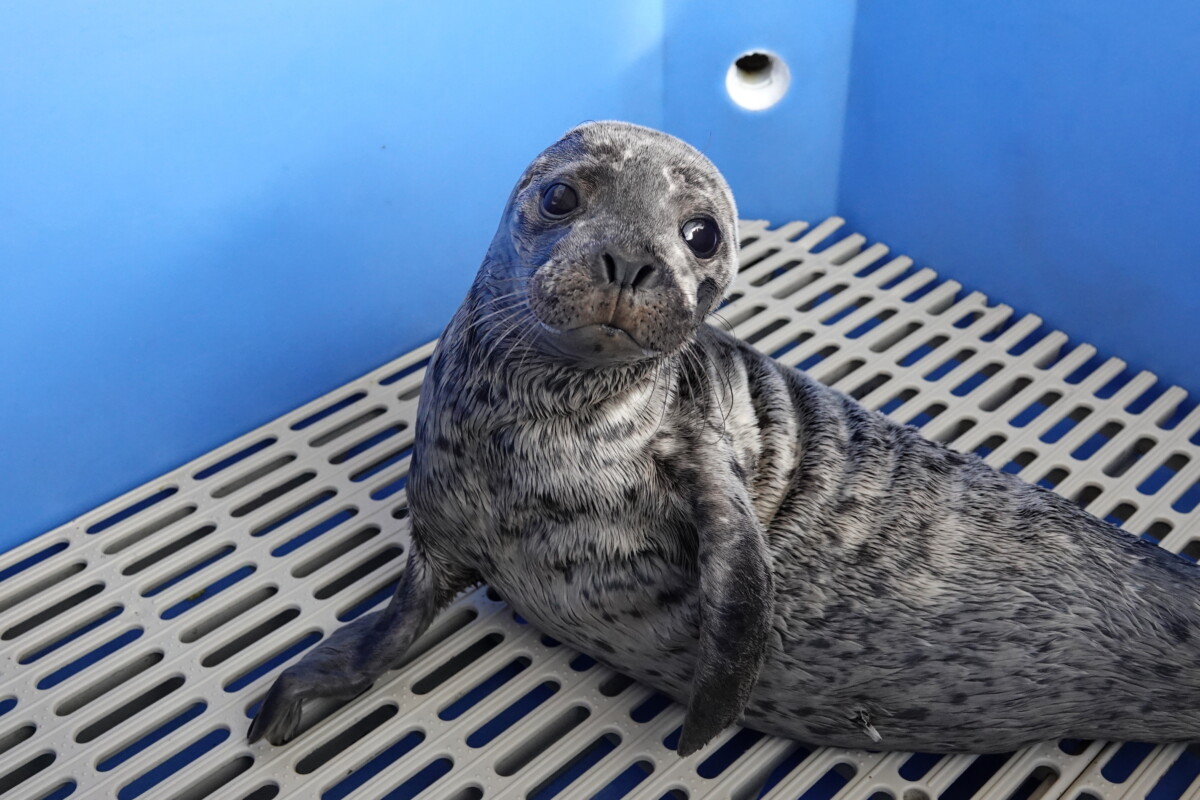 Patient Record
Species: Harbour Seal
Patient ID: PV2285
Admitted on: 2022/08/13
Collection Site: Belcarra
Reason for Admission: Maternal separation
Weight at Admission: 8.95 kg
Patient Status: in care
Time in Care: 42 days (1 month, 1 week, 5 days)
Current Habitat: Out of Quarantine
Once a patient has spent some time in quarantine and been given a clean bill of health, they are moved to a larger and deeper tub and leave quarantine. Here they can improve their skills until they are moved to a pool with other harbour seals.
Patient Progress
Fish School Bingsu is now in fish school. She is currently learning how to eat fish on her own. All pups are initially hand-fed, but later fish is just thrown into their tub to give them an opportunity to dive for, grab and swallow the fish whole, head first. It's something all pups need to learn, and it requires quite some skill. Eventually, Bingsu will eat entirely on her own at which point she will graduate from fish school.
Patient Updates
There are no updates for Bingsu yet, but we are working on it. Please check back soon...
Please do not contact the rescue centre for updates. The information published here is the latest, and we will publish more updates as they become available.
Guestbook for Bingsu