Featured Stories
Olive Ridley Sea Turtle
Berni's species is usually found only in warmer waters. He was rescued by members of the public at Port Alberni (Vancouver Island) and appeared to be "cold-stunned", lethargic and unable to forage.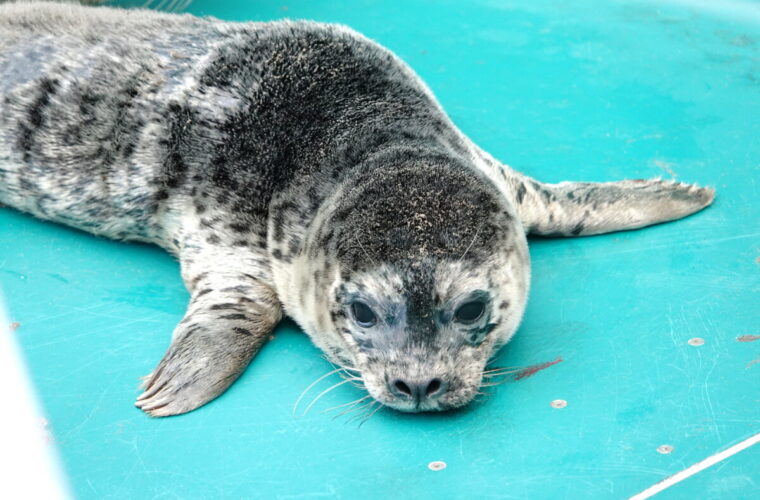 Harbour Seal
Dory is the first harbour seal pup ever to be born at the Marine Mammal Rescue Centre. Her mother Donnelly was admitted pregnant, in critical condition with severe injuries. Staff worked hard to safe both, the mother and her unborn pup.
Sea Otter
Quatse was found without her mother; a few months old, but still fully dependent on her for survival. She was rescued from a beach in Port Hardy.
| | # | Name | Species | | Admitted | Collection Site | Reason for Admission | | | |
| --- | --- | --- | --- | --- | --- | --- | --- | --- | --- | --- |
| | PV21118 | Squish | Harbour Seal | | 2021/10/08 | Boundary Bay | Emaciated; Dehydrated; | ─ | 3 | released |
| | PV21117 | Be-Bop | Harbour Seal | | 2021/09/20 | Gabriola Island | Wounds; Upper respiratory; Lethargic | ─ | 2 | released |
| | PV21116 | Java | Harbour Seal | | 2021/09/16 | Beddin Beach | Emaciated | ─ | 2 | released |
| | PV21115 | Ramen | Harbour Seal | | 2021/09/05 | Stanley Park | Upper respiratory; Maternal separation; Underweight | ─ | 1 | released |
| | PV21114 | Link | Harbour Seal | | 2021/08/31 | Whytecliff Park | Emaciated; Wounds; | ─ | 4 | released |