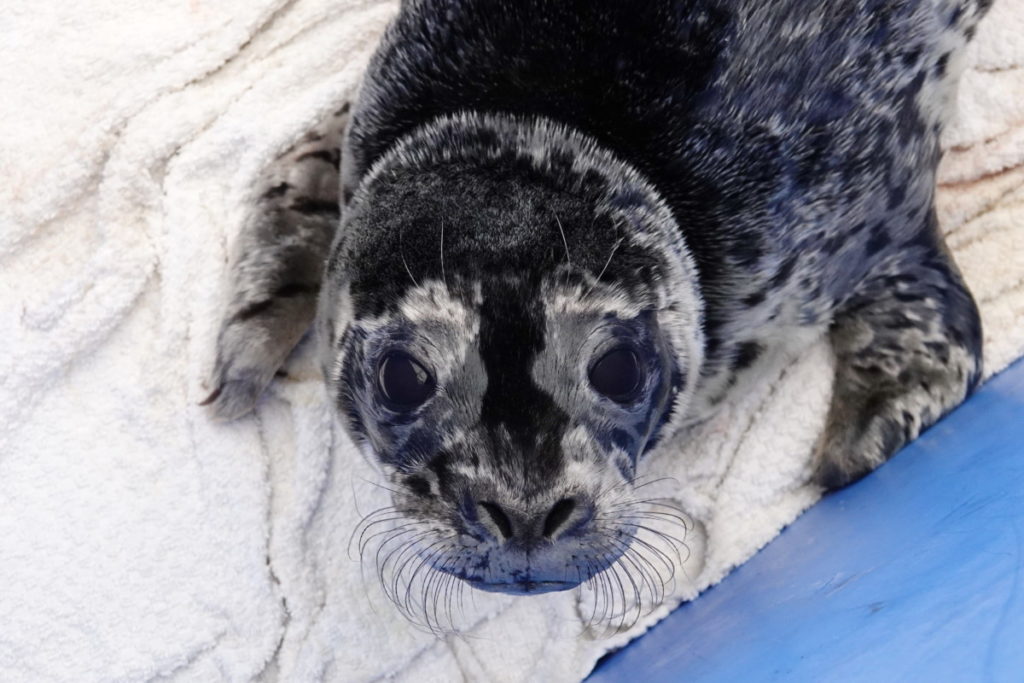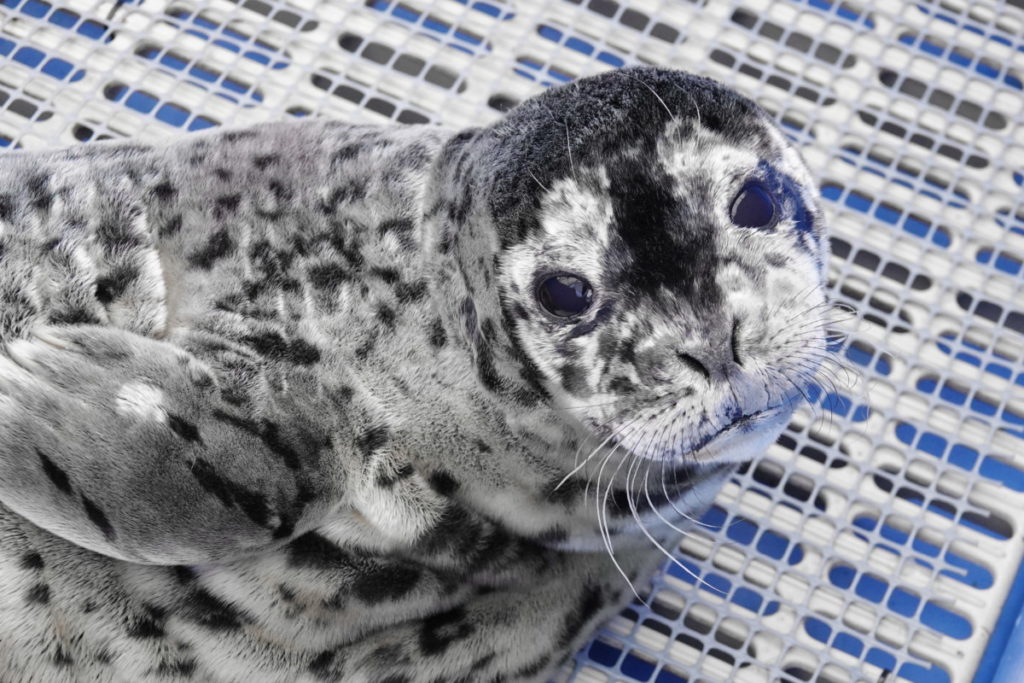 Patient Record
Species: Harbour Seal
Patient ID: PV2010
Admitted on: 2020/06/28
Collection Site: Richmond Marina
Reason for Admission: Maternal separation
Weight at Admission: 11 kg
Patient Status: in care
Time in Care: 18 days
Current Habitat: Coho Pool
Patients that have already demonstrated that they can eat fish on their own are placed in a pool where they can learn how to compete with other animals. This is one of the smaller pools with a haul-out platform in the centre. It can only fit a few animals and is a good starting point for patients that have never been housed with another seal.
Also in Coho Pool with Peachie:Yuki
Symbolic Adoption
You can help us care for Peachie and the more than 100 marine mammals we rescue, rehabilitate and release every year by symbolically adopting her today with a small donation to the rescue centre.
Patient Progress
"Training" Pool Peachie has demonstrated that she is confident eating fish on her own. She has been moved to a small pool that fits up to 3 animals where she can learn how to compete for fish with other harbour seals. She will move to a larger pool once she is confident enough.
Patient Updates
Peachie is feisty but doing well!
Guestbook for Peachie