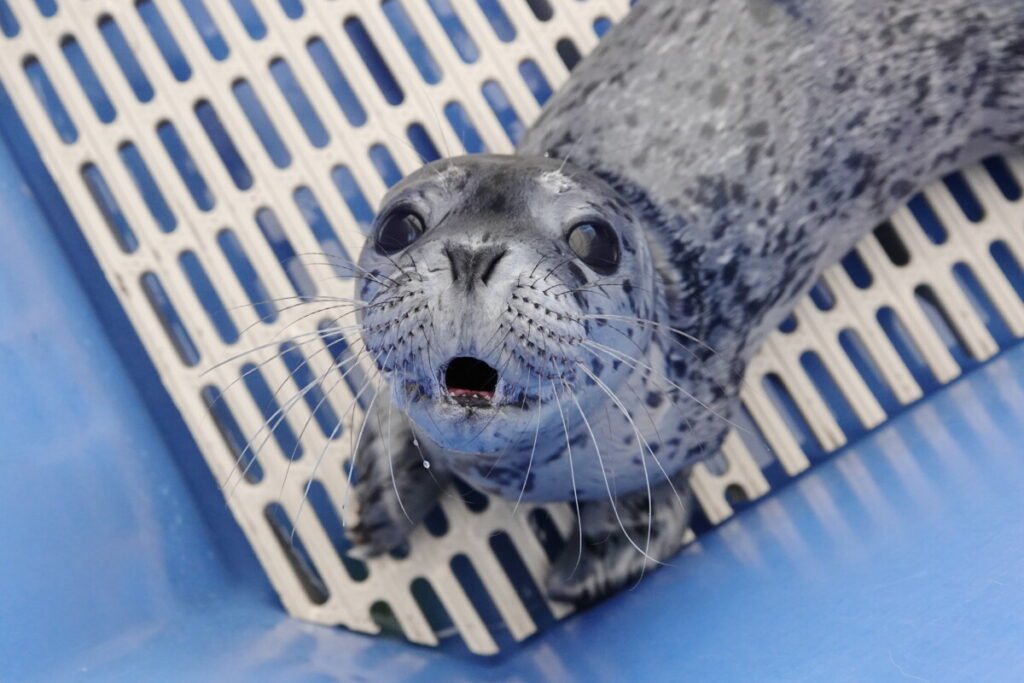 Patient Record
Species: Harbour Seal
Patient ID: PV2155
Admitted on: 2021/07/18
Collection Site: Mayne Island
Reason for Admission: Maternal separation; Wounds; Dehydrated
Weight at Admission: 9.35 kg
Patient Status: in care
Time in Care: 11 days
Current Habitat: In Quarantine
Every seal that arrives at the rescue centre is placed in a tub under quarantine. This is the first temporary home for each new arrival, where they remain for at least 14 days before they are moved to a larger tub.
Transfer History
Received from: IWNCC
Original Admission: 2021/07/16
Weight at Admission: 8.84 kg
Mode of Transport: Harbour Air
Patient Progress
Milk Matrix Waltz is being fed a milk formula that mimics the milk she would receive from her mother. This formula is high in fat and promotes weight gain. She will eventually be weaned onto fish.
Patient Updates
There are no updates for Waltz yet, but we are working on it. Please check back soon...
Guestbook for Waltz