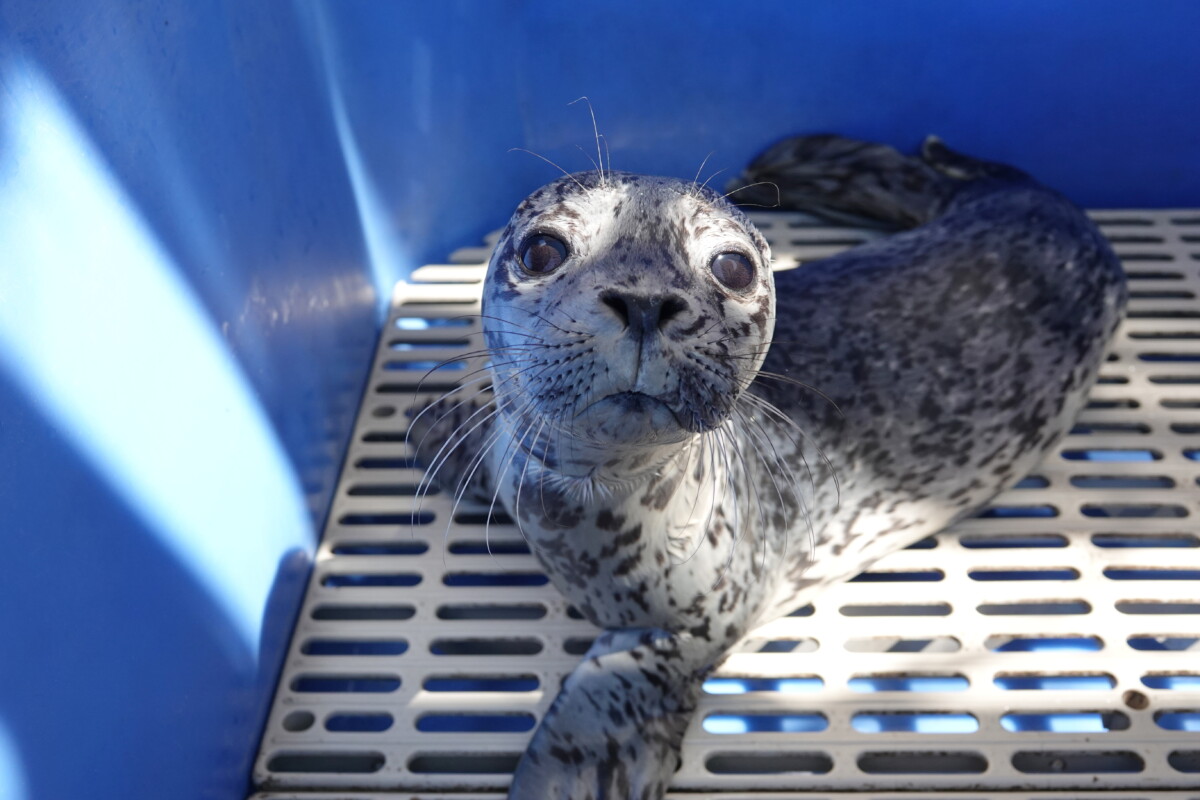 Patient Record
Species: Harbour Seal
Patient ID: PV2159
Admitted on: 2021/07/20
Collection Site: Valdes Island
Reason for Admission: Emaciated; Dehydrated; Wounds
Weight at Admission: 9.95 kg
Patient Status: in care
Time in Care: 59 days (1 month, 4 weeks, 1 day)
Current Habitat: Coho Pool
Patients that have already demonstrated that they can eat fish on their own are placed in a pool where they can learn how to compete with other animals. This is one of the smaller pools with a haul-out platform in the centre. It can only fit a few animals and is a good starting point for patients that have never been housed with another seal.
Transfer History
Received from: IWNCC
Original Admission: 2021/07/13
Weight at Admission: 7.7 kg
Mode of Transport: Harbour Air
Patient Progress
"Training" Pool Bossa Nova has demonstrated that he is confident eating fish on his own. He has been moved to a small pool that fits up to 3 animals where he can learn how to compete for fish with other harbour seals. He will move to a larger pool once he is confident enough.
Patient Updates
Bossa Nova seems to be the shy but curious type!
Guestbook for Bossa Nova